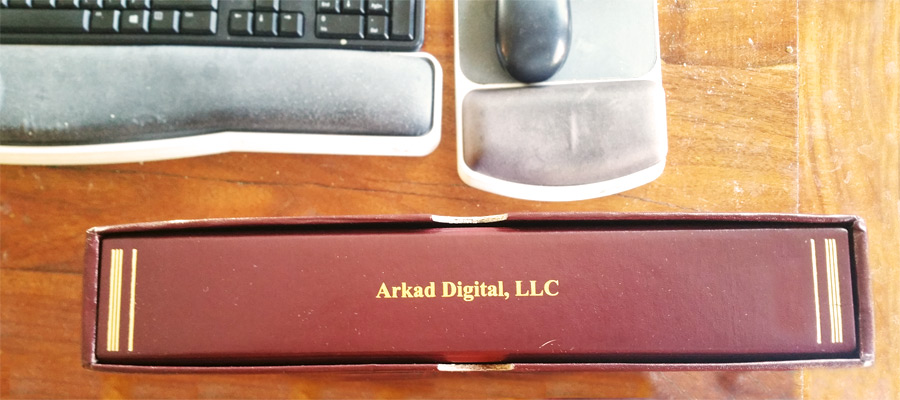 arkad.digital - LLC - Binder
arkad.digital was born out of a thirst for a creative implosion and hunger to expose the business masses to promises of a new Internet age in the mid 90's. We were birthed as graphic and web designers who interpreted the visions of our clients online and offline. Today, we have matured into a full marketing agency providing local business in Azusa, California USA and surrounding areas a full dose of power through aggressive local creative digital marketing services that get results. We are the experts that will help you win in the ever-changing marketing, technology, and digital landscape.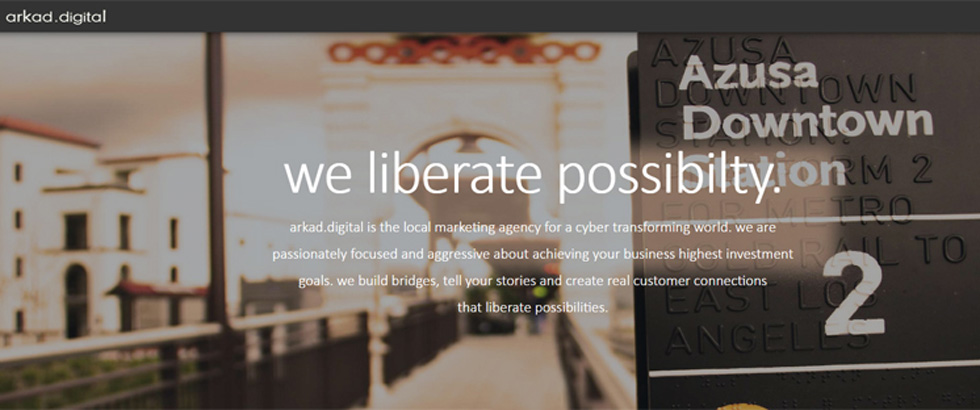 arkad.digital - Homepage - Banner
We are inspired by our clients' most passionate goals and dreams, and we embrace their first priority; connecting with customers and then telling their stories. We have an experienced team of professionals that years span into the 10s of decades. Our creative design and digital marketing approaches and techniques are constantly evolving, but our foundation is rooted in one purpose: keep our clients happy!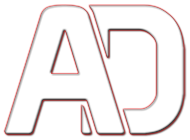 arkad.digital - Logo
We build trusted relationships through client consultation, client training, setting KPIs (Key Performance Indicators), clear and attainable goals, creating a plan, and taking a risk. We are not afraid to do something new and different to expand brand recognition, reach set ROI (Return on Investment) goals, and connect with new and returning customers.
arkad.digital is the a local marketing agency for a cyber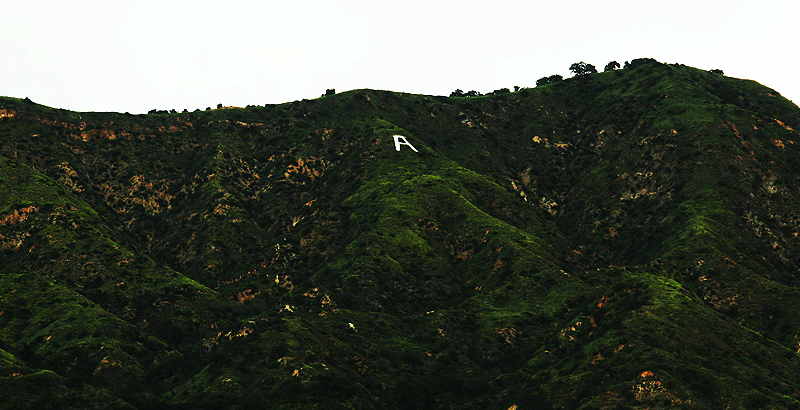 arkad.digital - A - Azusa Mountain

transforming world. We are passionately focused and aggressive about achieving your business highest investment goals. We build bridges, tell your stories and create real customer connections that liberate possibility.
Call us today at 626.771.3130 or email now @ liberate.possibility@arkaddigital.com for free local business marketing audit.